It would be fair to say that most clients are rather "egocentric".
Not unlike Tony Stark.
Not unlike Iron Man.
Find out what you need to do to capture your client's attention and seduce that "Me Me Me!" kind of person!
---
Most would qualify Tony Stark as a selfish #$@&%* and would argue that all he ever has in mind is fame, glory, and cold hard cash.
The would go on saying that he's conceited, irresponsible, and doesn't give a damn about anyone outside his circle and that the only question in his mouth is this: what's in it for me?
That kind of mindset is exactly the same mindset your hospitality / tourism business' client reaches your website with.
But are clients really that self-centered?
Yep, clients are egocentric.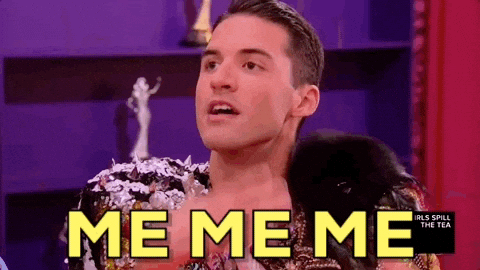 Think about it.
Don't you just walk in with kind of an egocentric mindset when you try to buy a new razor on the net?
Are you interested in knowing the many achievements of the Gilette brand, for instance?
Are you interested in learning if the provider of the gift bags you are trying to buy for your business has managed to dominate the market in less than a year, driving competitors crazy?
Or do you want to know if you can print your logo on those bags without having to buy a minimum quantity, on any material, at a good price and without headaches?
Ok. Perhaps, the word egocentrism is not the right one.
It is, rather, a combination of factors.
Among them, the fact that we've reached information overload levels.
Because this is what compels your potential client – who's already focused on the benefits for him/her and has no time to lose – not to want to waste any time fooling around and finding out in a matter of seconds what is he or she about to get out of your hospitality and or tourism business.
That's why, your first step after defining the infamous "What's in it for me" is this:
Make sure your current advertising message correctly expresses the value and benefits of your business for the client.
Ah! But that's not that easy when your business is a leisure experience?
What other benefits can your client seek other than to have a good meal and as pleasant a time as possible?
Just bear with me.
Imagine you sell T-shirts online.
In that case, the benefits for your clients could be as follow:
Ø  They are getting a dazzling quality t-shirt that would turn traffic at a very reasonable price,
Ø  They are getting a super comfortable shirt that will prevent the typical annoying problems one gets when wearing tight clothes,
Ø  They can even get the same T-shirt in different colours and not worry about what to match it with!
Ø  They can personalise it with their favourite images or logo of their business,
Ø  They have pre and after-sales support from a friendly team,
Ø  Easy payment platform,
Ø  No delivery fees in metropolitan areas,
Ø  No-questions-asked returns policy…
This would be the "What's in it for me" of your imaginary online T-shirt business.
But you own an escape room…
Or a virtual reality arcade…
Or you are an escape room designer…
And have nothing to do with T-shirts.
Sure.
Keep reading.
We are getting there!
What kind of benefits can a hospitality or tourism business highlight for its clients?
Your client cares about whether or not:
Ø Your dishes are environmentally friendly, homemade and made with local ingredients,
Ø You have taken their nutritional needs into account and are serving gluten-free and lactose-free products in your restaurants and during your tours,
Ø  You have spent a lot of effort in your business's décor to create a memorable sensory experience for them,
Ø  You have deals with other local businesses to offer a complete experience (cocktail bars, cinemas, car parks, etc.),
Ø  Your digital presence enhances their experience and facilitates their booking and food delivery, amongst many other things,
Ø  They can pay comfortably and safely on your website or if you only accept cash payments at your physical location.
Ø You have worked hard to offer an original, special, creative, specialised, personalised, human, fun or unique experience!
Ø You accept dogs and have water and treats for your customers' pets.
Ø You offer live music every night and or regularly…
The list goes on!
So, please don't forget – mindset Tony Stark!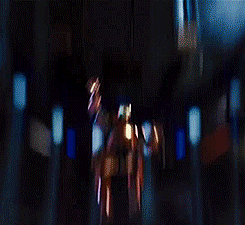 Your client arrives at your business' website with a Tony Stark mindset!
So show him or her what benefits can expect clearly and quickly.
Need help?
That's exactly what the copywriters at Coco Station are for!
We specialise in communication for the hospitality and tourism industry. In fact, we are qualified chefs and travel agents and know both industries inside out!
And we know how to capture the attention of the Tony Starks in your life!